Parenting in the Wilderness
​Another argument.

Another privilege taken away.

Another set of rolled eyes.

This is the everyday life of parenting children.

Parenting is hard work. Some days it is just downright exhausting. There are rarely any sick days (or at least days where you call in sick because you just don't want to get out of bed). There are days filled with giggles and smiles, but there are also lots of days filled with crying, complaining, grumbling and ungratefulness.

Many days it feels like parenting in the wilderness.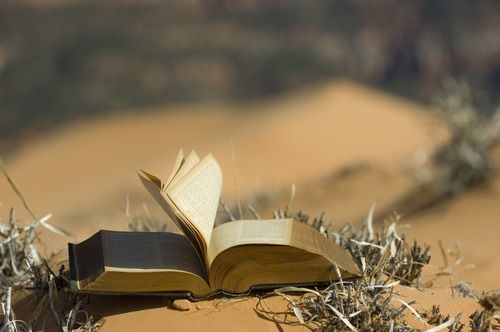 ​For some people, God feels very abstract. He may feel distant and not in control of this sort of out of control planet.

However, God is so much closer than we might think or feel.

God knows all about parenting in the wilderness. He parented some people in the wilderness and many days, it looked a lot like what takes place at my house.

God did something great – He delivered the Israelites from Egypt and destroyed their enemies.

They were thankful for a short period of time and praised Him (Exodus 14:31-15:21). However, in just a matter of three short days they were back to complaining and blaming again. Three days. Sometimes in my house it may last mere minutes.

We quickly forget things. We, like the Israelites, forget that God has already given us instructions and yet, we find ourselves crying out to Him for things He has already given us direction on, but maybe we are too afraid or too stubborn to actually do them and move forward (Exodus 14:15).

Give them – give us – just a couple months and we are back to being disobedient all over. We make mistakes, quarrel, disobey, roll our eyes, do things our own way and where does that get us at some point? Hopefully, back in the presence of our Father seeking His forgiveness and reconciliation.

It feels good when they come back and when there is reconciliation, but wouldn't it be so much better if we could cut this part of the process out entirely?

It gives me great strength and encouragement to know God is a Father who parented in the wilderness and is still parenting people in the wilderness today. It is even better for me to know that He is with me as I parent in my own wilderness at times. He is my rod and my staff (Psalm 23:4). I couldn't imagine doing it without Him holding me up.